Blackness is by no means a monolith, but Black culture allows us to share many things across the diaspora, be it food, music, or religion. Movies, in particular, celebrate the diversity of the Black experience. These stories, textured and nuanced, speak to the many facets of blackness while reminding us that no matter where we're from, we're all in this together.
Here are some of the most iconic Black films ever. If you don't already count them among your favorites, add them to your watchlist now.ADVERTISEMENT – CONTINUE READING BELOW
The Wiz (1978)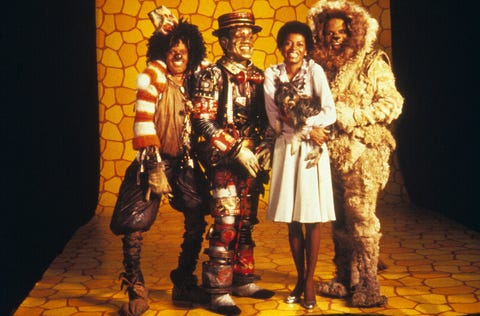 Moviestore/REX/Shutterstock
A funky (and far superior, in my opinion) spin on The Wizard of Oz, The Wiz is a star-studded Black culture staple. Featuring icons like Diana Ross and Michael Jackson, this classic follows a fro'd out Dorothy on her journey down that yellow brick road.
Quotable moment: "Public office is the last refuge of the incompetent!
"The Color Purple (1985)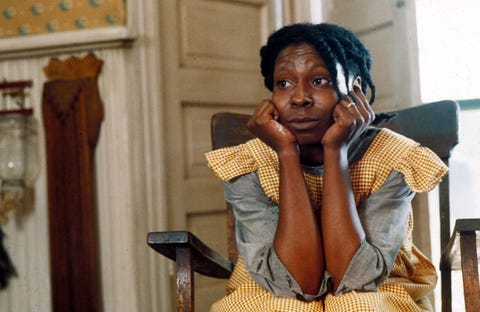 Moviestore/REX/Shutterstock
Sorry to say this, but you're going to have to hand over your Black card if you haven't seen this one. The Color Purple, an adaptation of the Alice Walker novel of the same name, is probably one of the foremost films in cinema history. The movie's emotionally-charged exploration of the the unique trauma of the early 20th century Black experience in rural America set the filmic standard for years following.
Quotable moment: "I'm poor. I'm black. I may even be ugly. But dear Lord, here I am!
"Coming to America (1988)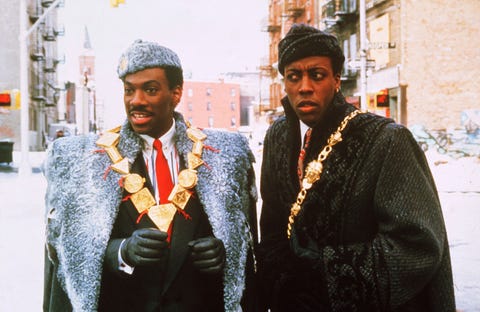 Paramount/Kobal/REX/Shutterstock
In Coming to America, Eddie Murphy plays a royal from the fictional country of Zamunda who travels to the US in search of a bride. The flick effortlessly captures the essence of Black comedy in the late '80s/early '90s: raunchy, wild, and laugh-out-loud hilarious.
Quotable moment: "🎶She's your queeeeeeen, to beeeeeee 🎶
"School Daze (1988)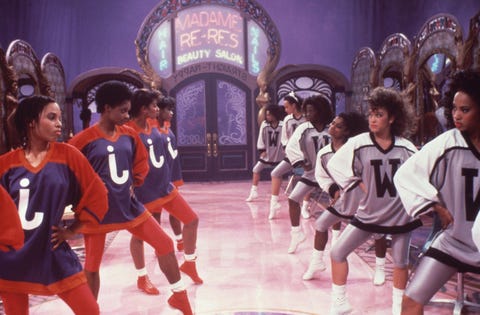 Columbia/Kobal/REX/Shutterstock
The second work in Oscar-winner (man, it feels good to finally be able to say that) Spike Lee's filmography, School Daze boldly tackles tensions within the Black community by examining the social lives of students attending the fictional HBCU Mission College. This Spike Lee joint is definitely required watching.
Quotable moment: "Wake up!!!
"Malcolm X (1992)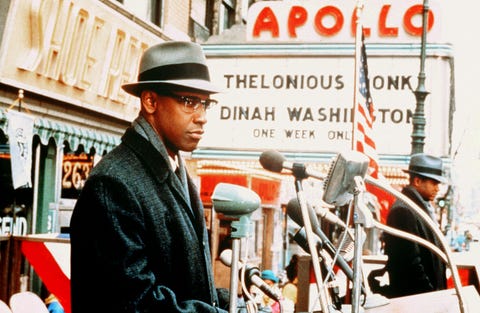 David Lee/Warner Bros/Largo International/Kobal/REX/Shutterstock
From John Q to Coach Boone, Denzel Washington has taken on roles that the Black community will forever hold near and dear to our hearts, the most compelling being activist Malcolm X. In Malcolm X, Washington brings the zealous spirit of the radical civil rights symbol to life. From the signature browline glasses resting on his nose to the persuasive fervor of his speech, Washington embodies Malcolm X in every way.
Quotable moment: "We didn't land on Plymouth Rock—Plymouth Rock landed on us! You've been hoodwinked, bamboozled, run amok, and led astray!
"What's Love Got to Do with It (1993)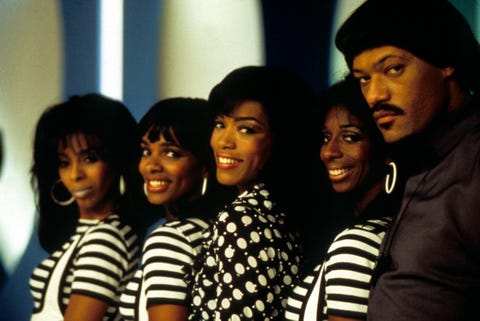 Moviestore/REX/Shutterstock
Want to know how good What's Love Got to Do with It is? Angela Bassett's portrayal of the ineffable Tina Turner was so spot-on that many people legitimately believed that she was the icon in real life. Though the Academy Award–nominated actress ultimately lost out in the Best Actress category despite her stellar portrayal, we all can agree that this biopic is simply the best.
Quotable moment: "The name is mine. The name got my daddy's blood on it. If she wanna go, she can go wherever she wanna go, but the name stays home.
"Waiting to Exhale (1995)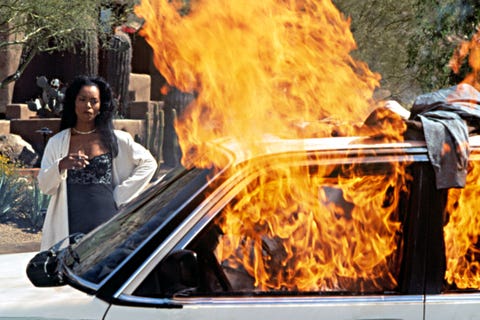 ©20thCentFox/Courtesy Everett Collection
Recognize this iconic scene? It's straight from the 1995 classic Waiting to Exhale, directed by Forest Whittaker. Waiting to Exhale meets the requirements of every great movie: friendship, steamy romance, oh-so satisfying revenge, and an amazing soundtrack featuring the likes of R&B legends Whitney Houston (who also stars in the film), Toni Braxton, and Brandy.
Quotable moment: "I hope you find true love…and get you some that's so electric, you ain't going to need no blow dryer.
"Set It Off (1996)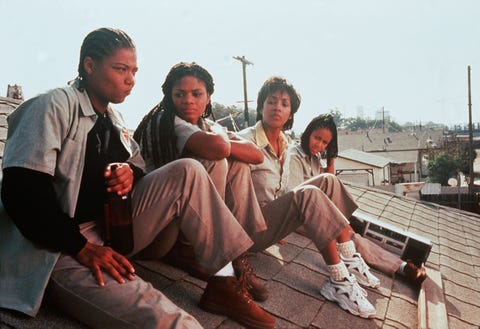 D Stevens/New Line/Kobal/REX/Shutterstock
Jada Pinkett Smith, Queen Latifah, Vivica A. Fox, and Kimberly Elise are some of the most recognizable black actresses in Hollywood, and Set It Offcould be considered the movie that rocketed them into stardom. The crime action film is as thrilling as it is heartbreaking, a Black feminist work (yeah, I said it) that details the impact of the intersection of racism, sexism, and classism on the lives of four Black women. You might need some tissues for this one.
Quotable moment: "Cleo, I done told you—I'm strictly dickly!
"Love & Basketball (2000)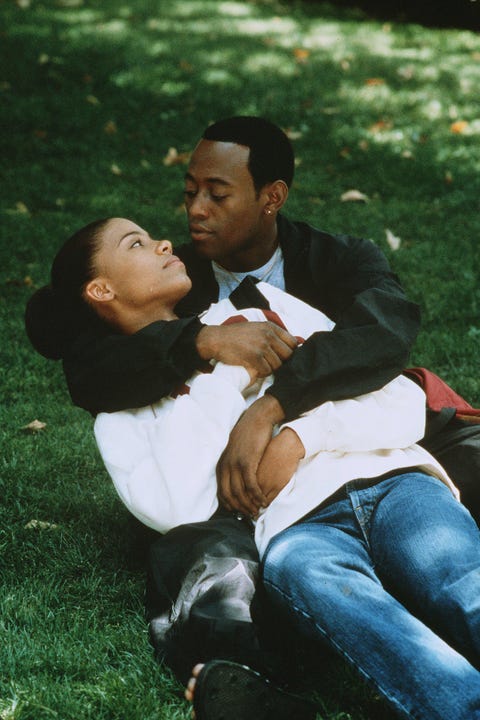 Sidney Baldwin/New Line/Kobal/REX/Shutterstock
No list of great Black films would be complete without mention of Love & Basketball, quite possibly the cheesiest romantic film to exist within the zeitgeist. I don't know what it is, but there's something about the connection between Quincy (Omar Epps) and Monica (Sanaa Lathan) that makes me want to challenge my boo to a quick pickup game for his heart, and I don't even play basketball.
Quotable moment: "Damn, girl. I didn't know Nike made dresses.
"You Got Served (2004)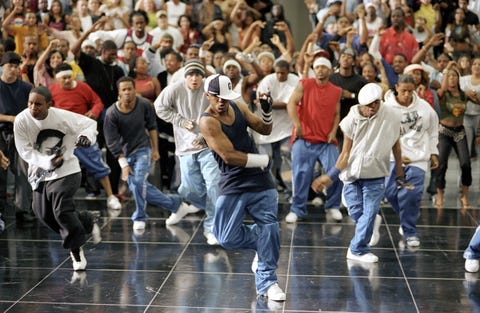 Sam Emerson/Screen Gems Inc/Kobal/REX/Shutterstock
I know what you're thinking, but hear me out. Is You Got Served high art? Not at all. But its cultural relevancy can't be denied. You Got Served is peak early 2000s, a snapshot of a cultural moment that so many of us lived through in our three-sizes-too-big jersey dresses and squeaky clean Fila sneakers. Talk about a throwback.
Quotable moment: "Y'all just mad because today, you suckas got served.
"ATL (2006)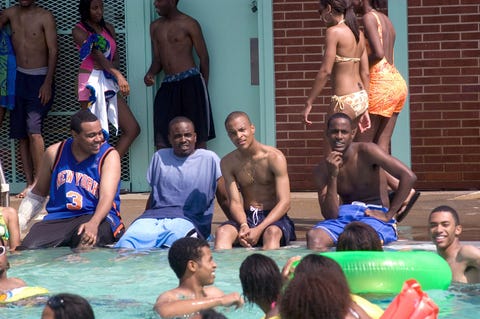 Guy D'Alema/Warner Bros/Kobal/REX/Shutterstock
Speaking of throwbacks, let's discuss the masterpiece that is ATL. I vividly remember wishing that I lived in Atlanta so I could go to Cascade and skate with my girls just like T.I. and his friends did in the film. Thirteen years later, ATL is still a pretty accurate depiction of life down in the Black culture hub that is Atlanta, uncreased black Air Force Ones and all.
Quotable moment: "You ain't gotta be a dope boy to have money.
"For Colored Girls (2010)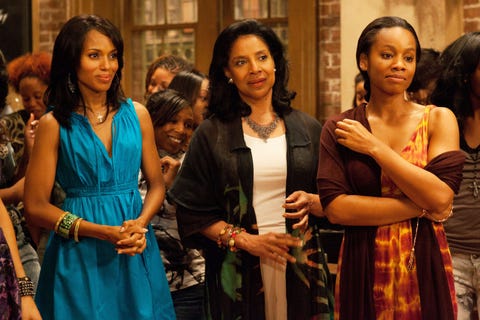 Quantrell D Colbert/Lions Gate/Kobal/REX/Shutterstock
In need of a good cry? Look no further than Tyler Perry's For Colored Girls. This adaptation of the critically acclaimed choreopoem for colored girls who have considered suicide / when the rainbow is enuf by Ntozake Shange is an absolute tear-jerker, with its uber-talented cast perfectly depicting the necessity of sisterhood and solidarity in the face of pain. You will never, ever look at Michael Ealy the same.
Quotable moment: "Save your 'sorry.' One thing I don't need are any more apologies. I got sorry greeting me at the front door—you can keep yours. I don't know what to do with them…I can't even…I have to throw some away. I can't even get to the clothes in my closet for all the sorries. I'm not even sorry about you being sorry.
"Dope (2015)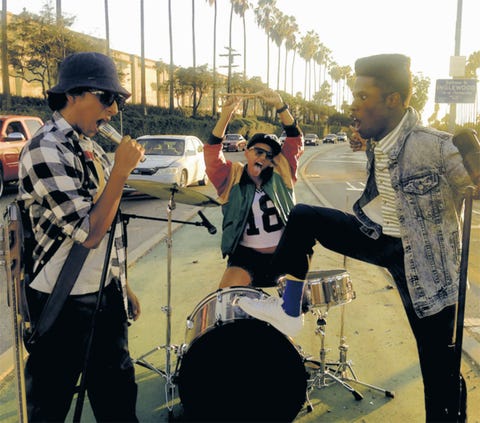 Courtesy Everett Collection
Dope is the modern coming-of-age film that the Black community has been been waiting for. Shameik Moore (The Get Down, Into the Spiderverse) plays Malcolm, a teenager with a thing for the past struggling to find his place in the hood. Though the film is a comedy, Dope provides a thought-provoking commentary on identity politics by reminding us that blackness doesn't look like just one thing. Also, the movie boasts its fair share of eye candy: model Chanel Iman, Zoë Kravitz, and rapper/certified snack A$AP Rocky all make an appearance. Whew.
Quotable moment: "So, why do I want to attend Harvard? If I was white, would you even have to ask me that question?
"Get Out (2017)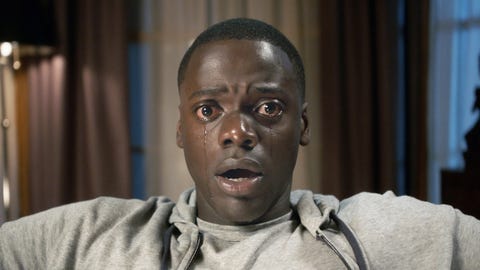 EverettUniversal
Funny man turned evil genius Jordan Peele both frightened and delighted us with his directorial debut, Get Out. The psychological horror thriller explores the nuances of race relations, positing white supremacy as a literal nightmare. Issa evil world we live in, y'all.
Quotable moment: "First of all, my dad would have voted for Obama a third time if he could've. Like, the love is so real.
"Black Panther (2018)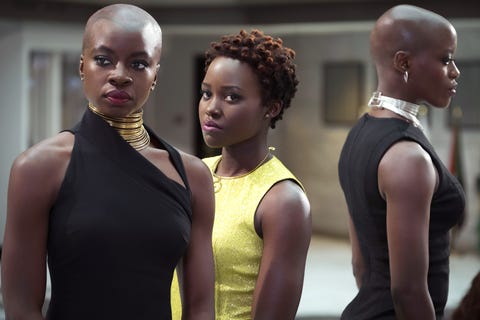 Marvel
The early 2018 release of Black Panther(during Black History Month!) marked a necessary shift in the film industry and in the culture at large; the movie was the first superhero film ever to be nominated for a Best Picture Oscar, and it was the first in the Marvel Cinematic Universe to win an Academy Award. More importantly, T'Challa and the crew gave little Black boys and girls someone to look up to, and we'll forever be grateful. Wakanda forever!
Quotable moments: "Don't scare me like that, colonizer!"