The BBC reports that Nobel Prize-winning US author Toni Morrison has died at the age of 88.
The Morrison family confirmed "with profound sadness" that Morrison had died "following a short illness".
The author of 11 novels, she won the Nobel Prize for Literature in 1993, having published her first novel, The Bluest Eye, in 1970.
Her 1987 book Beloved told the story of a runaway female slave and was made into a film starring Oprah Winfrey in 1998.
Morrison once said: "We die. That may be the meaning of life. But we do language. That may be the measure of our lives."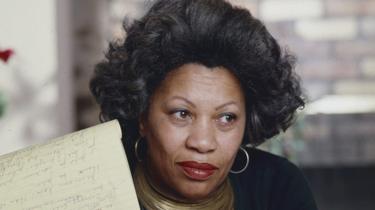 The Morrison family statement said the "extremely devoted mother, grandmother, and aunt" had "passed away peacefully last night [5 August] surrounded by family and friends".
"The consummate writer who treasured the written word, whether her own, her students or others, she read voraciously and was most at home when writing," it continued.
"Although her passing represents a tremendous loss, we are grateful she had a long, well lived life."
According to the AFP news agency, Morrison died at the Montefiore Medical Center in New York.
Toni Morrison's fiction novels
The Bluest Eye, 1970
Sula, 1973
Song of Solomon, 1977
Tar Baby, 1981
Beloved, 1987
Jazz, 1992
Paradise, 1997
Love, 2003
A Mercy, 2008
Home, 2012
God Help the Child, 2015